James Abbate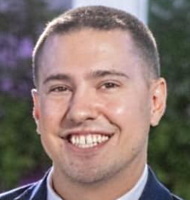 James Abbate is an Assistant Editor at Kensington Publishing, the largest independent and family-owned publisher in the nation, based in New York. A graduate of SUNY Binghamton and Pace University, he has been working at Kensington for ten years in both editorial and sales. He actively acquires books in most genres, including general and upmarket fiction, historical fiction, suspense, and thriller, with a particular emphasis on WWII fiction, and nonfiction (biography, memoir, pop science, music, culture, true crime). Some of his authors include thriller writer Cindy Dees and historical thriller writer Simon Scarrow, and his nonfiction titles include the father-son Holocaust memoirs THE WATCHMAKERS and THE GHOST TATTOO, as well as KEITH URBAN, the first biography of the celebrated country music legend, and 50 YEARS OF FEAR, an in-depth look at the making and phenomenon of THE EXORCIST as it celebrates its 50th anniversary in 2023.

Ken Atchity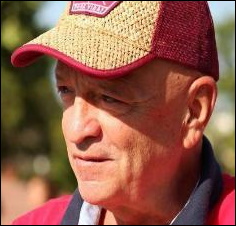 With more than forty years experience in the publishing world, and over twenty years in entertainment, Ken Atchity is responsible for launching dozens of books and films. His life's passion is finding great storytellers and turning them into bestselling authors and screenwriters. As well as being a famed literary agent at AEI and director of Story Merchant Books, he has produced 33 films, including "Joe Somebody" (Tim Allen; Fox), "Life or Something Like It" (Angelina Jolie; Fox), "Shadow of Obsession" (NBC), "The Madam's Family" (CBS), "Henry's List of Wrongs" (New Line), and Ripley's Believe-It-Or-Not (starring Jim Carrey; Paramount-- approaching production). His 14 books on writing cover every stage of a writer's career. Based his teaching, managing, and writing experience, he has successfully built bestselling careers for novelists, nonfiction writers, and screenwriters from the ground up.

Susan Breen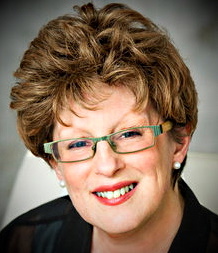 Susan Breen's first mystery, MAGGIE DOVE, was published by a digital imprint of Penguin Random House on June 14, 2016. The sequel, MAGGIE DOVE'S DETECTIVE AGENCY, was published on November, 2016. Susan's short stories and essays have been published by a number of magazines, among them Ellery Queen Mystery Magazine, American Literary Review and anderbo.com. One of her stories was selected for inclusion in Best American NonRequired Reading. She is also a proud finalist in the Writer's Policy Academy Golden Donut story competition. Susan's first novel, THE FICTION CLASS, won a Washington Irving Award from the Westchester Library Association, and was discovered and published as a result of the New York Pitch.

Cindy Bullard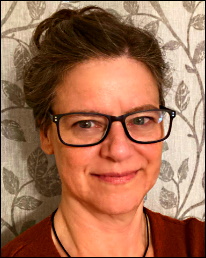 Cindy Bullard is a literary agent and president of Birch Literary - known in the business as a classic boutique agency. Prior to becoming an agent, Cindy had ten years of experience in working with editors, agents, and publishers on the "other side" of the desk as an author. Cindy opened Birch Literary Agency to help other writers on their own path to publication. In adult fiction, she is looking for women's fiction, upmarket, traditional mysteries (standard PI, classic detective or cozy), crime, police procedural, thriller, suspense, and romance novels. In children's fiction, she'd like to see middle grade and YA (sweet, quirky, mystery, cozy), no heavy or serious topics. In nonfiction, she favors books about nature (kids and adults), memoirs, self-help, and personal narrative.

Jackie Cantor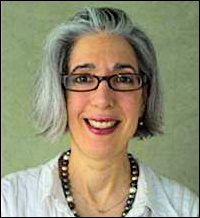 Jackie Cantor is a Senior Editor at Gallery, a division of Simon and Schuster. Titles she's published there include UNRAVELING OLIVER by Liz Nugent, which was lauded by People Magazine, the Washington Post, and the Seattle Times, recipient of a starred and boxed Publishers Weekly review, and winner of the publishing trifecta of industry awards: a BEA Buzz Pick, a Barnes and Noble Discover Pick, and an Indie Next Pick. Other recent fiction titles include THE UNFORGOTTEN by Laura Powell and THE BELOVEDS by Maureen Lindley. Among Jackie's more recent acquisitions are RHAPSODY by Mitchell James Kaplan, a novel inspired by the life of George Gershwin; BONE DEEP by Sandra Ireland, a dark suspense novel; and, on the nonfiction front, THE LOST BOYS OF MONTAUK: A TRUE STORY OF THE WIND BLOWN AND FOUR MEN WHO VANISHED AT SEA by Amanda Fairbanks. Jackie has discovered a number of New York Times bestselling authors, including Diana Gabaldon, Eloisa James, and Kate Quinn. She's also worked with Jane Green, Rhys Bowen, Clare Mackintosh (I LET YOU GO), John Lescroart, Kate Furnivall (whose novel THE RUSSIAN CONCUBINE was an inaugural title for Target's Book Club), Helen Fremont (author of the award-winning Boston Globe bestselling memoir AFTER LONG SILENCE), Debra Ollivier (author of the Los Angeles Times bestseller WHAT FRENCH WOMEN KNOW), and Hope Edelman (New York Times bestselling author of MOTHERLESS DAUGHTERS).

Adam Chromy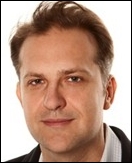 Adam Chromy's organization, Movable Type Management, provides inventive literary representation and development, focused equally on story-craft and brand building. Working in a wide range of high-concept fiction and nonfiction genres and categories, they help authors build narratives and brands that people care about, thus propelling themselves to the widest audience possible across multiple media and territories.

After receiving a degree in Finance and Management from N.Y.U.'s Stern School of Business and spending a decade as a sales and marketing guru, Adam Chromy decided to blend his love of narrative with his modern entrepreneurial spirit. The result was Artists and Artisans, where for ten years he represented authors with a professional rigor seldom seen in the book business. After hundreds of published books and numerous bestsellers, Adam reorganized Artists and Artisans as a management company renamed Movable Type Management/Media to better serve clients by offering them the higher visibility afforded by film and television adaptations of their work.

Jane Cleland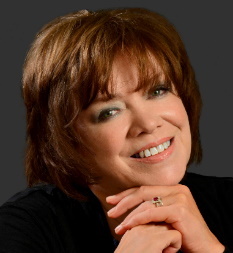 Jane K. Cleland writes both fiction and nonfiction, including the long-running and multiple award-winning JOSIE PRESCOTT ANTIQUES MYSTERY series [St. Martin's and Alfred Hitchcock Mystery Magazine] and the Agatha-award winning bestsellers, MASTERING SUSPENSE, STRUCTURE AND PLOT, AND MASTERING PLOT TWISTS [Writer's Digest Books]--all recommended by Dan Brown, David Baldacci, Louise Penny, and Neil Gaiman. She is a member of the fulltime faculty at Lehman College, part of the City University of New York, a contributing editor for Writer's Digest Magazine, and the chair of the Wolfe Pack's Black Orchid Novella Award (BONA) in partnership with Alfred Hitchcock Mystery Magazine. She is a frequent workshop leader and guest author at writing conferences, association meetings, and MFA Residencies. Also, Jane offers free monthly virtual workshops on the craft and business of writing, and Mystery Masterminds, a series of small group virtual workshops. More details available on her website.

Tom Colgan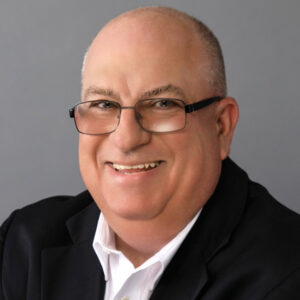 An Executive Editor at Penguin, Tom has worked in publishing for over thirty years. His specialties are general fiction, category fiction, mysteries, thrillers, and just about any high-concept marketable tale. Classic authors he has worked with in legendary times include Tom Clancy, Ed McBain, Clive Cussler, W.E.B. Griffin, and Jack Higgins.



Amy Collins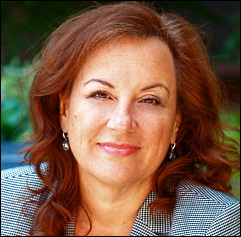 Amy Collins is an agent with the Talcott Notch Literary Services agency. With 30 years in the publishing industry as a book buyer, Sales Director for large non-fiction publisher and the founder and President of New Shelves Books, one of the largest book sales and marketing companies in the US. She is a USA TODAY and WALL STREET JOURNAL bestselling author and has spent her career working with Barnes & Noble, Target, and Books-A-Million, as well as bookstores and libraries. Collins is also a trusted expert, speaker, and recommended publishing consultant for some of the largest book and library retailers and wholesalers in the publishing industry. In her agent role, Collins focuses on non-fiction/ history, historical fiction, fantasy and sci-fi.

Gemma Creffield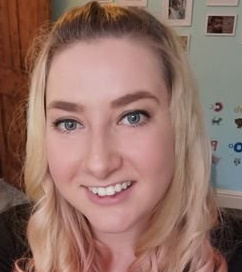 Gemma has worked in the publishing industry for five years, in various roles, always with the aim of being an editor. Now commissioning for Angry Robot, Gemma is on the look out for a book that shook her like THE HUNGER GAMES and ONLY EVER YOURS, that grabbed her like THE POWER, and stayed with her like FAHRENHEIT 451. Gemma is a lover of dystopian, feminist, literary-leaning and message-driven fiction. She also loves steampunk, mystery, crime, fairytale/folklore and adventure-fantasy.

Dina Davis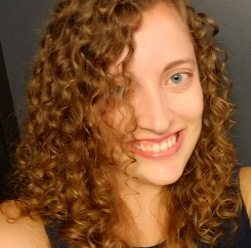 Dina Davis is an Associate Editor for MIRA Books, a Harlequin imprint within HarperCollins. Before joining the team this April, Dina worked at Harlequin's Love Inspired and Love Inspired Suspense imprints for seven years. Dina enjoys an emotional story that has her immediately connecting with the characters—whether she loves or hates them. She's building her MIRA list, acquiring commercial and upmarket fiction across genres, including thrillers, suspense, light sci-fi and fantasy, historical fiction, women's fiction, horror, and rom-coms.

Mara Delgado-Sanchez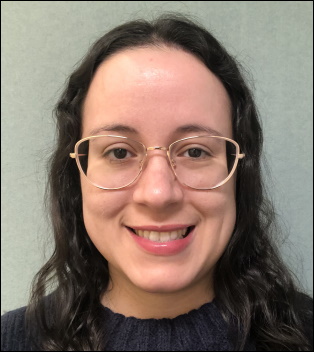 Mara is an acquiring editorial assistant for St. Martin's press. Her particular interests are Fantasy, Historical, Romance, Women's Fiction, and Young Adult. For adult, she is looking for all types of category romance, rom coms, and love stories, as well diverse and #ownvoices stories in both, adult and YA. In YA, she has a soft spot for fantasy, especially if non-Western. She loves fairy tale, legends and myth retellings, exploring other cultures, and twists to historical events. She is also looking for crossover fiction, whether contemporary or fantasy.

Brendan Deneen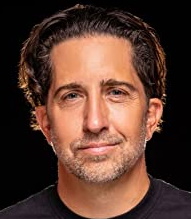 Brendan Deneen is the Director of Media, TV and Film at Blackstone Publishing where he works as both an acquiring editor and book-to-film/TV producer. Previously, Deneen was an Executive Editor at Tor/Macmillan for nearly a decade, where he edited dozens of books, including the New York Times-bestselling WALKING DEAD novels. Over the last twenty years, he has sold book projects to nearly every major movie studio, television network, and streaming platform. Before Macmillan, Deneen was a book-to-film executive for Scott Rudin and at Miramax/Dimension Films. He started his career at William Morris, working for legendary literary agent Owen Laster. Deneen is also an author, with over a dozen books published so far, including work for both Marvel and DC Comics; and he is the Founder and CEO of Scout Comics.

Jeff Deverett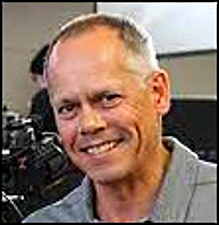 Jeff Deverett is a producer, director, writer, and actor known for "Full Out 2: You Got This!" (2020), "ism" (2019), "The Samuel Project" (2018), "Kiss & Cry" (2017), "Full Out" (2015), "King of the Camp" (2008) and "My Brother's Keeper" (2004). Jeff's successful film and TV career began with distribution with New World Entertainment, Astral Communications, Anchor Bay Entertainment and his own company, Deverett Media Group.

Nivia Evans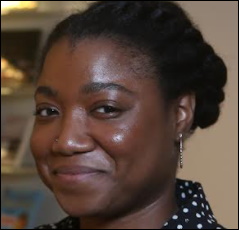 Nivia Evans is a Senior Editor at Orbit, an imprint of Hachette Book Group, where she indulges in her lifelong obsession with science fiction and fantasy. She began her publishing career at the Overlook Press after working as an English teacher for three years. Nivia is a Hugo Award nominee for Best Editor and in 2020 was named Publishers Weekly's Star Watch "Superstar". She is committed to seeing diverse representation in publishing and often dreams of being as iconic as Pam Grier.

Sarah Grill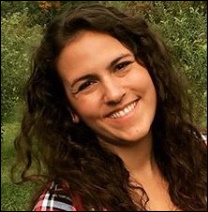 Sarah Grill is an Assistant Editor at St. Martin's Press and she is looking to acquire upmarket women's fiction, psychological thrillers and elevated mysteries, narrative nonfiction, and true crime with a literary edge. She has been working in publishing since 2016, interning at Harvey Klinger, Janklow & Nesbit, and Writers House before joining the editorial staff at St. Martin's in 2018. In a past life, she lived in Los Angeles and worked in development at Alloy Entertainment, pitching books for films and TV shows. Recent and upcoming titles she's worked on include OUTSIDER by New York Times bestselling author Linda Castillo, ANYTHING FOR YOU by Saul Black, THE NIGHT SWIM by Megan Goldin, THE VACATION by T.M. Logan, and SECRETS OF A MARINE'S WIFE by New York Times bestselling author Shanna Hogan.

Michaela Hamilton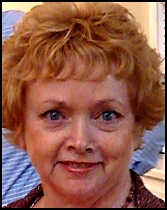 Michaela Hamilton, executive editor at Kensington, acquires and edits commercial fiction including thrillers, mainstream mysteries, cozy mysteries, women's fiction, true crime, platform-driven memoirs, and nonfiction and fiction involving animals. Highlights of her publishing career include DONNIE BRASCO by Joseph D. Pistone, SMALL SACRIFICES by Ann Rule, JFK HAS BEEN SHOT by Dr. Charles Crenshaw, and AN UNEXPECTED GRACE by Kristin von Kreisler.

Gwen Hawkes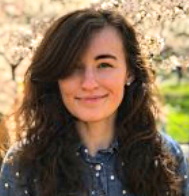 Gwen Hawkes is an associate editor at St. Martin's Press and St. Martin's Essentials. She acquires narrative nonfiction, smart book club and upmarket women's fiction, and prescriptive titles in the lifestyle and body, mind, spirit spaces. She is in search of fiction that whisks her away to a different place, time, or point of view and nonfiction that wrestles with social issues through personal narrative or journalism, reveals ignored corners of history, or explores overlooked experiences.
Miranda Hill



After graduating the Columbia Publishing Course, Miranda Hill immediately began working in the industry. Now, as an editorial assistant at Berkley publishing, her primary focus is working with two different editors on adult science fiction and fantasy novels, as well as acquiring projects of her own. She loves her science fiction and fantasy selections to have whip-fast pacing and biting humor, in the vein of THE LONG WAY TO A SMALL, ANGRY PLANET by Becky Chambers or THE LIES OF LOCKE LAMORA by Scott Lynch, and she particularly enjoys deep character dives in her novels, as in N.K. Jemisin's THE FIFTH SEASON, Emma Newman's BEFORE MARS, and SIX WAKES by Mur Lafferty.

Thomas Hoeler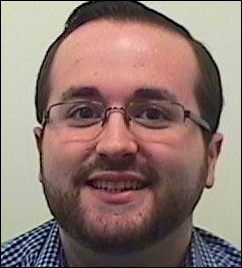 Tom Hoeler is an assistant editor at Del Rey Books, the sci-fi/fantasy imprint of Random House. He works with a number of original fiction authors and as a member of the licensed fiction team, working on brands like Star Wars. He is a 2012 graduate of Carnegie Mellon University.


Lyssa Keusch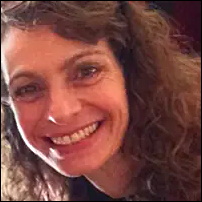 Executive Editor Lyssa Keusch acquires primarily commercial fiction for the William Morrow/Avon imprint of HarperCollins Publishers. Her main focus is on rich, textured, thought-provoking commercial women's fiction, contemporary upmarket or historical fiction, and high-concept thrillers, mysteries and suspense. She has launched the careers of New York Times bestselling authors James Rollins and Julia Quinn, with whom she is thrilled to continue to work. Among her other authors are New York Times bestsellers J. A. Jance, Jefferson Bass, Samantha James, and Elizabeth Boyle, award-winners Jamie Freveletti, Sean Chercover, Robin Burcell, and Mary Daheim, and international bestsellers Kathryn Fox and Glenn Cooper. While her list is generally comprised of commercial fiction, she enjoys editing the occasional narrative nonfiction project as well, keeping an eye out for books in which the reader learns something fascinating, on topics ranging from popular science and nature to history to cultural explorations to memoir.

Patrick LoBrutto



Patrick LoBrutto has been an editor, author and anthologist for over 30 years. He has worked in all areas of Fiction and Non-Fiction specializing in Science Fiction, Fantasy and Horror, Thrillers, Historical Fiction, Westerns, Military History and Mysteries. He has worked for Ace Books, Doubleday, M. Evans, Random House, Kensington, Stealth Press (an Internet Publisher) and Bantam. He has held the position of Editor, Senior Editor and Editor-in-Chief, working with authors like Isaac Asimov, Stephen King, Eric Van Lustbader, the Louis L'Amour Estate, and all the DUNE Novels of Brian Herbert and others. He has received the World Fantasy Award for editing. He currently lectures at writer's conferences and works as an Editorial Consultant, an Acquiring Editor for Tor/Forge and as a scout for the Trident Media Group. He is on the National Advisory Board of the Writer's Hall of Fame of America and Award Administrator for the Philip K. Dick Award.

Anna Michels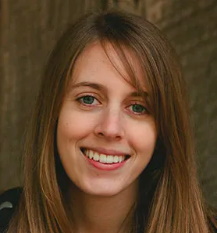 Anna Michels has been at Sourcebooks for nearly a decade and is Editorial Director of Sourcebooks and Poisoned Pen Press, with her list split between nonfiction and mystery, thriller, and suspense. Anna is looking for a wide variety of books under the crime fiction umbrella, including psychological suspense, cozy mysteries, and unputdownable crime fiction, as well as a wide variety of prescriptive and narrative nonfiction on both historical and contemporary topics.

Christopher Morgan



In his own words: "Before my move to Tom Doherty Associates, I spent time helping build two different genre-based communities focused on putting the readers, and fans, first. This philosophy continues to shape my own personal tastes as I am constantly searching for projects that inspire excitement and more than a little bit of obsession. Now that I am here at Tor/Forge I look forward to building a list that is centered on fun, commercial fiction driven by great characters and told with a strong voice. I love great adult action-adventure stories of all kinds, hi-tech thrillers, exciting military fiction, and contemporary/urban fantasies with a nice horror angle. Most of all I love a story that grabs your attention with a great hook and keeps you turning the page.

Paula Munier


Literary agent, editor and author Paula Munier is one of the biggest new stars in New York publishing. Her energy is boundless, her network endless, and being a writer herself, as well as a congenial human being, her care and compassion for her writers is legendary. Paula possesses broad experience in a wide variety of genres, and in creating content in all formats across all markets for such media giants as Disney, Gannett, Greenspun Media Group, and Quayside. Currently, she has her own three-book deal with St. Martins for the MERCY CARR mystery series, and now on the way to a fourth book. Her last nonfiction book on craft, WRITING WITH QUIET HANDS, reviewed on Amazon - "Paula Munier's Writing with Quiet Hands is the real deal. Munier knows writing and publishing from all the angles and covers them in such a way as to teach, inspire, and encourage. If you want to learn, turn the pages and behold." - Reed Farrel Coleman, New York Times best-selling author of Robert B. Parker's THE DEVIL WINS. To date in 2022, Paula has clocked over 150 official deals with major publishers as an agent for Talcott-Notch Literary Agency. To date in 2022, Paula has signed ten authors from the New York Pitch Conference, and all have contracts with major publishers.

Hannah O'Grady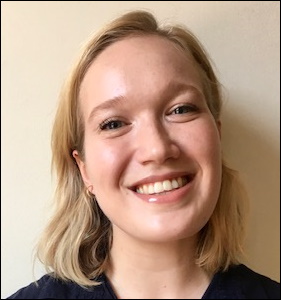 Hannah O'Grady is an Associate Editor acquiring for St. Martin's Press and Minotaur Books. Within the mystery genre, much of her list consists of contemporary cozies with smart, curious protagonists, clever conceits, and a good dash of humor. She's also eager for darker or more traditional mysteries, especially those that challenge ideas around criminal justice, and feature characters and authors from communities and backgrounds that are underrepresented in the genre. On the St. Martin's list, Hannah is primarily interested in adult narrative nonfiction, especially untold stories from history, science and environmental justice, leftist politics, and investigative journalism. Nonfiction that reads like fiction is absolutely a plus. She also edits select, plot-driven literary and upmarket fiction. Across all genres, socially-conscious writing and work that highlights marginalized voices is of particular interest.

April Osborn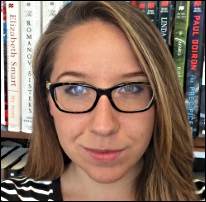 April Osborn joined MIRA in 2018, after a decade in the publishing industry during which she's had the opportunity to work with bestselling and award-winning authors in many genres. She enjoys editing a broad range of fiction projects, from rich family sagas with strong plotting and complex relationships to psychological suspense and thrillers that make her spine tingle. She loves books that feature strong female protagonists from diverse backgrounds and propulsive plots balanced with compelling characters, and books that have something interesting to say about the world we live in. She also appreciates any book that can make her laugh out loud like a lunatic. Her preferences today are smart psychological thrillers, book club fiction with a contemporary edge, and complex family stories. In 2018, MIRA placed 55 titles on the New York Times, USA TODAY and Publishers Weekly bestseller lists combined. MIRA publishes approximately 100 books per year in hardcover, mass-market and trade paperback formats.

Gina Panettieri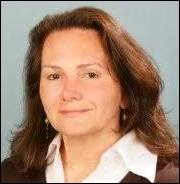 Gina is the founder of Talcott Notch Literary Services, a full-service literary agency representing the freshest voices in fiction and nonfiction for both adults and children. Gina is particularly interested in mysteries, suspense and thrillers, women's fiction, YA and MG fiction, and nonfiction. Some of her latest projects are DARK ANGEL by Andrews & Wilson, THE WEDDING PLOT by Paula Munier, HITMEN by Scott Deitche, and BLUE LIKE ME by Aaron Philip Clark.

Michelle Richter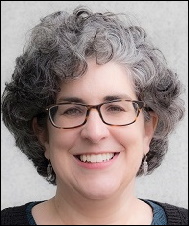 MICHELLE RICHTER is a senior agent at Fuse Literary. She joined in 2014 from St. Martin's Press where she worked on a variety of fiction and nonfiction including MELISSA EXPLAINS IT ALL by Melissa Joan Hart. Michelle is primarily seeking fiction, especially women's fiction, suspense, mysteries, thrillers, and YA mystery and thrillers. Michelle's clients have won or been finalists for such awards as the Edgar, Mary Higgins Clark, Strand Critics, Anthony, Agatha, Lefty, ITW Thriller, Macavity, Barry, Derringer, and Silver Falchion. She is a member of Sisters in Crime and has a Master's degree in Publishing from Pace University.

Peter Rubie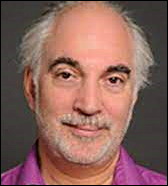 Peter Rubie is the agent-CEO of FinePrint Media. He specializes in a broad range of high-quality fiction and non-fiction. In non-fiction he specializes in narrative non-fiction, popular science, spirituality, history, biography, pop culture, business and technology, parenting, health, self help, music, and food. He is a sucker for outstanding writing. In fiction he represents literate thrillers, crime fiction, science fiction and fantasy, military fiction and literary fiction, middle grade and some boy oriented young adult fiction. Prior to becoming an agent he was a publishing house editor for nearly six years, whose authors won prizes and critical acclaim. He has also been the editor-in-chief of a Manhattan local newspaper, and a freelance editor and book doctor for major publishers. He was a regular reviewer for the international trade magazine Publishers Weekly, and is a published author of both fiction and non-fiction. He is a member of AAR, and regularly lectures and writes on publishing and the craft of writing. He is the author of two published novels and close to ten non-fiction books ranging in subject matter from publishing and writing to music and Shakespeare.

Kristin Sevick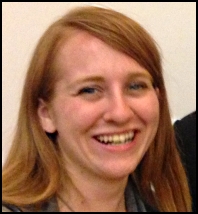 Kristin Sevick is an editor at Tor/Forge where she has worked for more than seven years, acquiring a wide range of commercial fiction, including romance, crime, historical, upmarket and women's fiction. Before coming to Tor, she spent a few years working at a veterinary journal which was both good editing experience and also made her a hypochondriac about her dog. Kristin's list includes New York Times bestselling author W. Bruce Cameron, Boston Globe bestseller Hank Phillippi Ryan, award-winning authors Rebecca Cantrell and Carrie Bebris, and many others.

Jennifer Snyder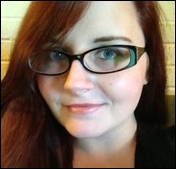 Jenn Snyder is on the editorial staff at the Berkley imprint of Penguin Random House. She works with a number of original fiction authors across a variety of genres, including mysteries, thrillers, suspense, and narrative nonfiction, and she has a lifelong passion for science fiction and fantasy. She's looking to build a list that is centered on high-concept, voice-driven thrillers, science fiction, and anything with a unique voice (especially works that promote inclusion and diversity). She is a 2014 graduate of Ithaca College, and will soon be completing her Masters of Science in Publishing from Pace University.

Amy Stapp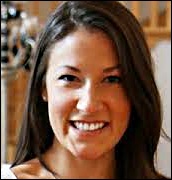 Amy Stapp received her BA from Samford University and MA from Georgia State University before beginning her publishing career at Macmillan, where she was an editor for seven years and had the privilege of working with numerous New York Times and USA Today bestselling authors. Amy is now actively building her list at Wolfson Literary, with an interest in women's fiction, mystery, suspense, upmarket book club fiction, historical fiction, mature young adult, upper middle grade, and select narrative nonfiction. She is particularly drawn to a high concept commercial hook, as well as polished, well-paced prose, immersive settings, and smart, multidimensional characters. As an editorial agent, she enjoys working hand-in-hand with authors to take their work to the next level. Find her online at WolfsonLiterary.Com.

Elizabeth Trout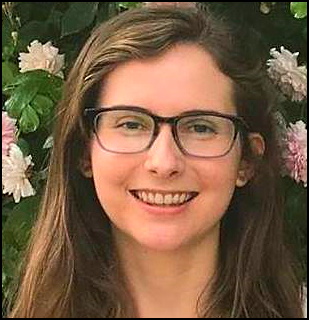 Elizabeth Trout is an assistant editor at Kensington Publishing. A graduate of Kenyon College and the Columbia Publishing Course, Elizabeth began her publishing career working for literary agents before moving over to the editorial department at Kensington in 2018. She is seeking voice-driven women's fiction, contemporary romance, rom coms with an emphasis on the 'com', and general fiction with a paranormal or magical realism tilt.

Michelle Vega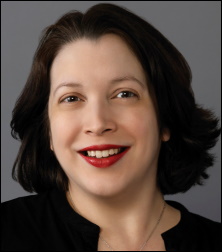 Michelle Vega is an Editor with the Berkley Publishing Group, an imprint of Penguin Group, USA. She has a Master's degree in British and American literature and began her career with Berkley in 2005. She is interested in cozy, paranormal, traditional and historical mysteries. She also loves urban fantasy, thrillers, suspense, horror, and some YA, but she'll read anything with intriguing characters and a compelling plot. Her mystery authors are published under Berkley's New York Times bestselling Prime Crime imprint and she has also acquired for the Berkley, Ace, and Jove lines.

Scott Veltri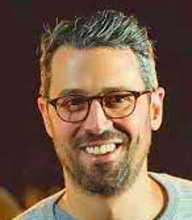 Scott Veltri is a partner and the President of Production at Assemble Media where he oversees the Film and TV slate. Recently completed films include John Michael McDonagh's THE FORGIVEN starring Jessica Chastain, Ralph Fiennes, Matt Smith, Chris Abbott and Caleb Landry Jones; and Gia Coppola's MAINSTREAM starring Andrew Garfield, Maya Hawke, Nat Wolff, Alexa Demie and Jason Schwartzman, which world premiered at the 2020 Venice Film Festival and will be released by IFC Films. Upcoming projects include wish-fulfillment comedy MOST LIKLEY TO at Netflix and comic adaptation MERCY SPARX with MGM. On the documentary side, Scott is executive producing a docuseries on the rise and fall of MoviePass with Mark Wahlberg's Unscripted Ideas, producers of the Emmy Nominated MCMILLIONS for HBO.

Tessa Woodward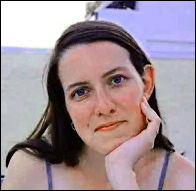 Senior Editor Tessa Woodward edits a wide array of romance, women's fiction, and historical fiction. On the romance side, she edits authors across all genres, including the New York Times and USA Today bestsellers Tessa Dare, Jennifer L. Armentrout, Jennifer Bernard, and Maya Rodale. Her women's fiction titles range from USA Today bestseller Shelley Noble's beach-set novels, to Molly McAdams' New York Times bestselling New Adult stories, to Lisa Turner's psychological mysteries, and the New York Times bestselling historical ORPHAN #8, a debut from Kim van Alkemade. She is the US editor for international bestseller Paullina Simons.

Barbara Zitwer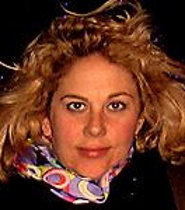 BJZ Agency is a global literary agency that is based in New York City for over 22 years. Barbara J Zitwer's strength and expertise is in her ability to discover new writers and launch their international careers. She also works with established authors in their home countries like Korea, who want to break out into the world. At the beginning, Zitwer discovered Jerry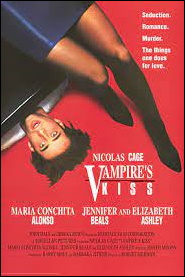 Stahl, Eric Garcia, Sharon Krum, and THE FRIDAY NIGHT KNITTING CLUB which was a NYTimes Bestseller for over a year, Jeff Noon, winner of the Arthur C Clarke Award for his debut VURT, among others. She is responsible for the Korean New Wave in global publishing which won her the 2016 International Literary Agent of the Year Award and launched the careers of Shirley Jackson Prize winner Hye young Pyun's THE HOLE, Booker International Prize winner Han Kang's THE VEGETARIAN and Kyung Sook Shin's PLEASE LOOK AFTER MOM, Man Asian Prize winner and also became a NY TIMES Bestseller. And besides being a legendary literary agent, Barbara also carries the distinction of being the producer of one of Hollywood's greatest cult comedies of all time, "Vampire's Kiss," starring Nicolas Cage.