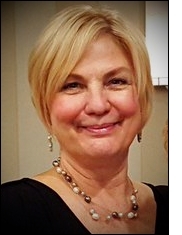 Three-book deal with St. Martins for the Mercy Carr mystery series, and now on the way to a fourth book.

Her last nonfiction book on craft, Writing With Quiet Hands, reviewed on Amazon - "Paula Munier's Writing with Quiet Hands is the real deal. Munier knows writing and publishing from all the angles and covers them in such a way as to teach, inspire, and encourage. If you want to learn, turn the pages and behold." - Reed Farrel Coleman, New York Times best-selling author of Robert B. Parker's The Devil Wins.

To date in 2022, Paula has clocked over 150 official deals with major publishers as an agent for Talcott-Notch Literary Agency.

To date in 2022, Paula has signed ten authors from the New York Pitch Conference, and all have contracts with major publishers.

Literary agent, editor and author Paula Munier is one of the biggest new stars in New York publishing. Her energy is boundless, her network endless, and being a writer herself, as well as a congenial human being, her care and compassion for her writers is legendary. Paula possesses broad experience in a wide variety of genres, and in creating content in all formats across all markets for such media giants as Disney, Gannett, Greenspun Media Group, and Quayside. She began her career as a journalist, and along the way added editor, acquisitions specialist, publishing executive, and literary agent to her repertoire. She served as the Director of Innovation and Acquisitions for Adams Media, a division of F+W Media, where she headed up the acquisitions team responsible for creating and producing both fiction and nonfiction for print, eBook, eShort, and direct-to-eBook formats.

As a literary agent for Talcott Notch, her deals over the past two years span the genre spectrum. They include a nice six figures for THE REGISTRY by Shannon Stoker; SNIPER by Vaughn Hardacker, DYING FOR ATTENTION by James Shannon, THE BODY LANGUAGE OF LIARS by Dr. Lillian Glass, TREAT ME LIKE A DOG by Larry Kay, THE FISHERMAN by Vaughn Hardacker, DISINTEGRATION by Richard Thomas, DARK TURNS by Cate Hollahan, DEATH DEALER by Kate Flora, ORPHAN #8 by Kim van Alkemade, and HOT DOGS AND CROISSANTS by Natasha and Victorine Saulnier.

She is also the author or co-author of several books including HOT FLASH HAIKU, 365 WAYS TO MAKE AMERICA A BETTER PLACE, 101 THINGS YOU AND JOHN McCAIN DIDN'T KNOW ABOUT SARAH PALIN, ON BEING BLONDE, a YA suspense novel EMERALD'S DESIRE, and mainstream fiction novel FIXING FREDDIE. Paula also served four terms as President of the New England chapter of Mystery Writers of America as well as on the MWA board; and she's an active member of Sisters in Crime.

Her flagship book on fiction craft, PLOT PERFECT, is one of the most sought after technique manuals in the commercial fiction business.


---
Algonkian Assistant Editors

Gardner "Bud" Browning

Gardner is an award-winning author. In addition to receiving a New Hampshire Literary Award, two of his novels were part of an international English literacy program for middle grade readers (published as G.M. Browning), and his speculative fiction novel, KARMA CITY was published by Del Sol Press. The Bud-ster enjoys classic literature, fishing, playing guitar, professional wrestling, and spending time with his family.




Jamison Murcott

Jamison is a 2019 Purchase College graduate with a BA in Creative Writing and minor in Literature. She worked with the literary magazine Italics Mine as Managing Editor in 2019. Pastimes include racing to finish the book in time for book club and going on bird-walks through Central Park.




Josh Sippie

Josh Sippie is a fiction writer who masquerades as a professional sports writer. He has appeared on McSweeney's Internet Tendency, pretending to be a mutated crayfish. He teaches various blogging classes at Gotham Writers Workshop, he's an assistant at Talcott Notch Literary Agency, works the quarterly New York Pitch Conference, and hosts scavenger hunts across the east coast. He holds a BA in English and History from the University of Central Missouri.



Audrey Woods

A. A. Woods is a Boston-based Hispanic writer of science fiction and fantasy. After earning an entirely unrelated bachelor's degree in Molecular Genetics at the University of Vermont, she's been steadily inching her way into the publishing industry. She is now represented by Paula Munier at Talcott Notch. You can find more of Audrey at aawoodsbooks.com.